Dental implants vs. Crowns: What's the ideal option for you?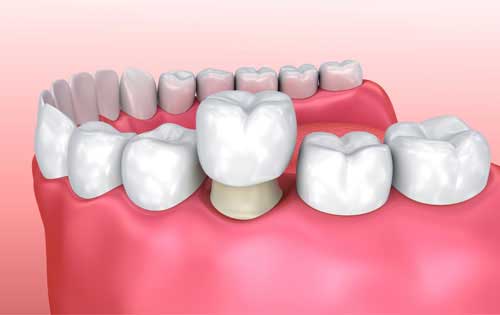 There are different kinds of restorative dental treatments that a dentist may consider when you have a missing or decayed tooth. Each procedure has a few pros and cons. Two standard options include dental implants and crowns. If you are visiting a Dedham, MA dental practice for your concerns, make sure you understand every detail. For your help, we have enlisted differences and other aspects below.
What is a dental implant?
A dental implant is a replacement tooth root that is placed in the jawbone. Besides preventing loss of bone mass, dental implants help replace many missing teeth at once.  
What is a dental crown?
A crown, on the contrary, is like a cap that's used to restore the damaged part of a broken, chipped, or treated tooth. You may need a crown after root canal therapy to ensure full function.
Purpose and more
A dental implant is used for replacing missing teeth, while a crown restores a tooth that's weak and needs a cap. Crowns are ideal for fixing teeth that have decay, staining, or infections. In other words, if the root of a tooth is intact, your dentist will use a crown and not a dental implant. Getting a dental implant is a much longer procedure, as oral surgery requires a more extended recovery period. You may have to wait up to 12 weeks or more to get replacement teeth. Compared to that, getting crowns is easier. You will need two appointments, and since the cap for a tooth is customized for the patient, you may need to wait for at least two weeks for the dental lab to make your crown. For dental implants, multiple appointments are necessary.
What's better?
Both dental implants and crowns have different purposes. If your dentist finds that a tooth can be saved by adding a cap, they will do everything to prevent an extraction. On the contrary, if a tooth has been extracted, your dentist will consider options like a bridge, denture, or a dental implant to replace the same. There is no reason to believe that one procedure is better than the other. A competent dentist will recommend the best way to restore your oral function and advise you on avoiding common dental problems.
Check online now to find out more about restorative dental practices near you in Dedham. Ensure you have a fair idea of the procedure before agreeing with the dentist.