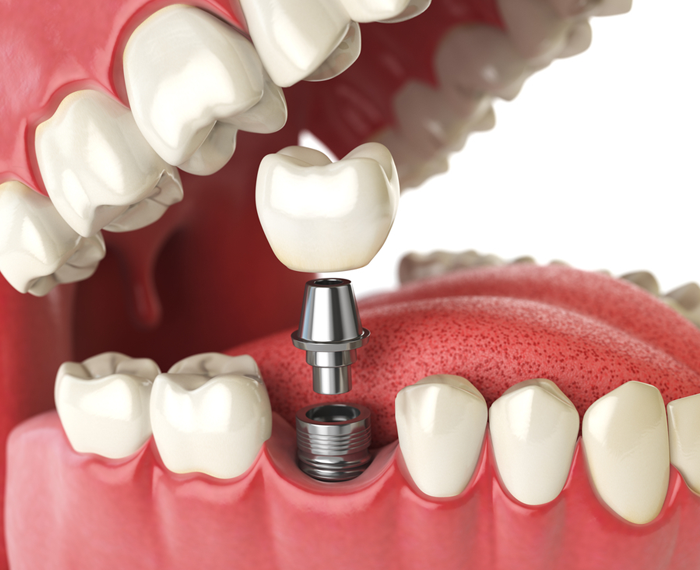 Even those who have been very particular about their oral health care routine have suffered tooth loss for various reasons. If you have a deep cavity, periodontal disease, an extra tooth, or an injury, you may need an extraction. Following the extraction, it is essential to go for restorative procedures, and your family dentist in Monterey can help you choose between options, including dental implants, bridges, and dentures. In this post, we are particularly focusing on dental implants.
What are dental implants?
A dental implant is a replacement root for a missing tooth. Made of titanium, dental implants are incredibly durable and work as the foundation or base for your replacement teeth, which are attached to an abutment. Unlike dentures, implants don't move around and can last for decades without any concerns. Also, you will enjoy better comfort while chewing and talking.
How is the procedure done?
You may need to see your dentist many times to complete the entire procedure. Getting dental implants requires oral surgery. Your dentist will place the implant in the socket of the lost tooth, and as the jawbone heals, the implant gets fixed in place. You will have to wait for at least three months or more for the healing process, following which you can get a replacement tooth fixed to the implant. If you don't have enough bone to hold the dental implant in place, your dentist will have to first consider bone grafting before moving ahead with the procedure.
Will it hurt to get dental implants?
No. Your dentist will use local anesthesia during the surgery, and while you may need to take medications to accelerate the healing process, getting dental implants doesn't have to be complex. Not everyone can get implants, especially those who have serious health concerns or diseases like diabetes. The treatment plan is customized to address specific concerns. If you have lost all teeth in an arch, your dentist may recommend dental implants over implants. It is also possible to replace all missing teeth on four dental implants.
Are dental implants expensive?
Yes, compared to dentures, dental implants are expensive. The treatment costs depend on the number of missing teeth being replaced, and your dentist will offer an estimate in advance. While the procedure takes considerable time, you can expect to get accurate results and the perfect smile you always wanted.
Check with your dentist to know whether you are an ideal candidate for implants.