Top 3 Benefits of Dental Implants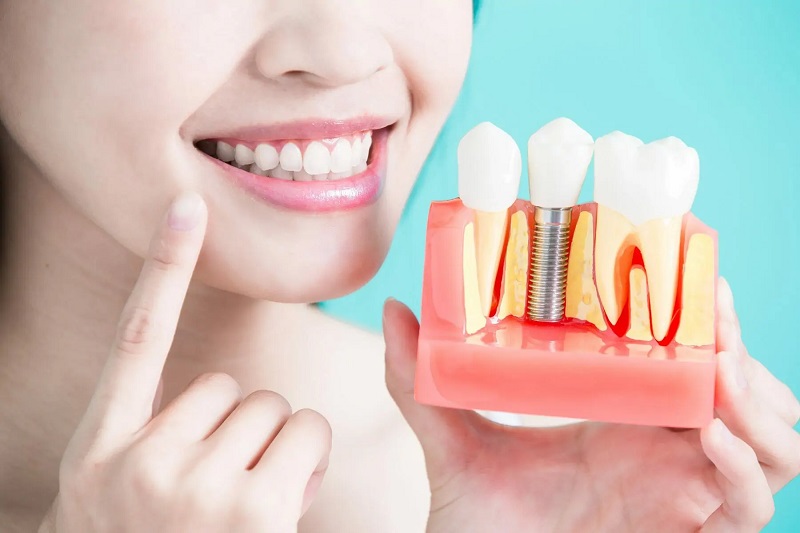 A dental implant is considered one of the most natural and long-lasting solutions for missing teeth, whether it's a single missing tooth or a larger gap in your smile.
Made up of two main components, the implant itself refers to the screw which is embedded into the jawline. This screw is made from titanium and is designed to replicate the root of a tooth, holding the replacement tooth in place.
Of course, reading this, it's fair to say that dental implants are no quick or easy process. In fact, having one or more dental implants fitted requires time and expense, with the implant surgery requiring a lengthy healing process before the replacement tooth can be fixed in place.
So, what are the benefits of dental implants? Here are the top three benefits of dental implants in Essex, with advice on what to do next if you think you could be a good match for implant surgery.
1. Stable, long-lasting, and durable
Perhaps the most obvious benefit is the fact that dental implants are incredibly long-lasting, with successful implant surgery and the right level of aftercare ensuring that your replacement teeth can last upwards of 20 years.
As dental implants are fixed to screws which are embedded securely in the jawline, patients often note that these replacement teeth do not slip or move around in the same way that dentures do. Rather, once fixed in place, they appear and function just like a normal tooth or set of teeth.
2. Return to a normal lifestyle
While we're on the top of normal function, another benefit of dental implants for patients is that they allow the individual to return to a largely normal and unaffected lifestyle. As dental implants are fixed to permanent root screws, individuals can eat what they want without having to remove the replacement tooth and often find that dental implant teeth are just as capable as normal teeth at chewing and biting tougher to eat foods and ingredients.
3. Easy to care for like normal teeth
The third and final benefit of dental implants takes us back around to maintenance and the aftercare process that ensures your replacement tooth lasts for 20 years or more. In short, dental implants can be cared for in much the same way as you would care for any other natural tooth – meaning that they don't require specialist treatment or care.
From regular brushing and flossing to ensuring that you visit the dentist every few months, dental implants offer the kind of return to normality that allows patients to forget that the tooth is not real – putting the smile back on their face.
If dental implants sound like something that could benefit you, whether you're missing a single tooth from an accident or have lost a series of teeth through disease or an underlying condition, your local team of dental experts can help you to find out if you're an eligible candidate for treatment.