Busting Some Common Myths about PRP Hair Loss Treatment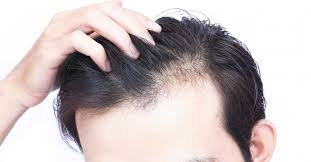 Hair loss is a very sensitive topic that most people tend to avoid but it is inevitable. In the times we are living in, every piece of information is available on the internet and at our fingertips. But we often fail to distinguish which information is correct and which is useful for us. As a result of this, we end up wrapping ourselves with multiple false and fake information, some of which turn out to be absolute myths. 
Hence, in this article, we will be trying our best to bust the common myths circling PRP hair loss treatments.
I am too young to have a PRP hair restoration treatment session
Many individuals are misguided by the fact that PRP treatments are only meant for old and aged people. But this is untrue. There is no probable age limit to this treatment and the reputed clinics accept patients who are above 18 years of age. Individuals falling in the age bracket of 24-45 are most prone to undergoing patterned or genetic hair loss. So, they can easily avail of this treatment. 
PRP hair restoration treatments are only meant for men
The advertisements and the hoardings are to be blamed for this as these have made people believe that this process is exclusively meant for men. This is not the case at all. Anybody, men or women, facing hair fall issues can undergo the PRP hair restoration treatment with ease and safety. The gender of the recipient is not going to determine the effectiveness of the treatment. The only thing that matters is the experience of the dermato-trichologist who is dealing with you. This is because the hair patterns in men and women are different and they need to have adept knowledge about it.
PRP hair restoration treatments are very costly
This is nothing but just a myth. This treatment has proven to be very cost-effective and economical as well. This is a better investment as compared to life-long home remedies, therapies, or OTC medications for hair regrowth. Additionally, the above-listed methods of hair fall remedies show very restricted, limited, and slow results, and the problems might reoccur. You do not need to break your bank to afford these treatments. The money you will invest will be worth it.
In this regard, Clinique hair experts will be guiding you right on the hair regrowth PRP treatments and assist you at every step.